Blessington & District Forum
a Community-based Voluntary Body
The Forum is a 32 member body representing Blessington and the surrounding area, and facilitates all matters in relation to community and societal development, planning, town development, and environmental issues in cooperation with Wicklow County Council and other Statutory Bodies.
Established in 2001, Blessington & District Forum is the united community body for the area.
See our Facebook page for more information of BDF activities.
---
>> MISSING PERSON <<
Damien Bain
Have you seen this man?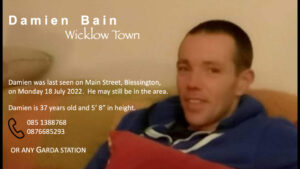 We have been contacted by a family member of Damien Bain who has been missing for a number of weeks.
He was last seen Blessington by a Garda. He has Autism and is very vulnerable
He has brown hair, blue eyes , and is 5'8″ in height.  He is 37years of age .
The family are very worried and if anyone has any information please contact the numbers above or any Garda station
Please see our Facebook
page
.
---
Blessington Rose Festival 2022
     
Could YOU be the FIRST Blessington Rose ?   
The
Rose of Tralee International Festival
is emerging from a two-year break and plans are in place to hold Rose Selections in local communities for the 2022 event.  In Blessington, this is being facilitated by Blessington & District Forum.
Our Congratulations to the First Ever Blessington Rose
Ms Caoimhe Flynn of The Glen of Imaal

Congratulations to all our other entrants :
          Maya Tivnan        Beth Phibbs        Ellie White        Hannah Swan        Holly May Flanagan         Anita Barrett 
          Erika O'Toole      Emily Charles     Lysa Marie Tacadao      Rachel Coyne        Lilly May Cullen Dunne




          Our Special Thanks to our Main Sponsor, Hudson Bros Limited of Blessington, and all our other Sponsors and Supporters.




---
SECOND

Tramway Theatre  27 May 2022     8pm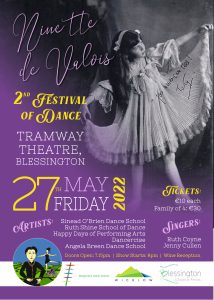 We are delighted to be launching our 2nd Ninette de Valois Festival now that we are coming out of the Covid-19 pandemic.  Unfortunately, it will not be a 3-Day event like the inaugural one.  However, we are determined to get the show back on the road.  Your support is much appreciated and we hope to see you in Tramway Theatre on Friday 27th May 2022.
Tickets available from The Office Shop and Next Door.
Please go here for a short biography of Ninette de Valois.
---
Blessington eGreenway 2022
The following is an extract from the Design Statement lodged by Wicklow County Council with An Bord Pleanála (ABP) in January 2022 (FULL documentation can be accessed here) :
"The development will take place in Blessington Co Wicklow with route around Poulaphouca Reservoir via Lacken, Ballyknockan, Blessington , Haylands  , Knockieran Lower, Knockieran Upper, Carrig, Sroughan, Lacken, Ballynastockan, Ballyknockan, Carrigacurra, Annacarney, Valleymount, Monamuck, Humphrystown , Baltyboys Upper, Baltyboys Lower, Burgage Moyle,  Russellstown,  Russborough,  Rathballylong, Tulfarris, Glebe East,  and Burgage More and passing adjacent to the villages of Valleymount, Ballyknockan and Lacken before returning to Blessington at Knockieran Bridge."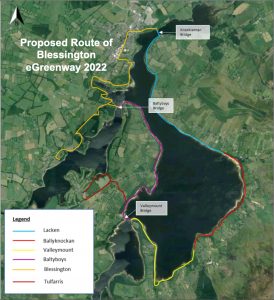 Observations and comments were lodged by concerned parties with ABP by close of business on March 4th.  The Observations by Blessington & District Forum can be viewed here.
---
Blessington Accessibility Audit Report Launch Evening
April 2021
On the evening of April 21st the Blessington Access Group launched the Blessington Accessibility Audit Report. Minister for Health Stephen Donnelly officially launched the report, and attendees also heard from Paudie Healy from Universal Access Ireland who built the report, Pierce Richardson from DFI, Ann Healy Changing Places Ireland and Mai Quaid Older Peoples Council of Ireland. The event had a large public attendance, and a number of TDs and Councillors joined the event as well. 
The Blessington Access Group is a project of the Blessington & District Forum, and has partnerships with Blessington Tidy Towns, the Disability Federation of Ireland, Wicklow County Council and other local community partners.  
"Leave no one out, Leave no one behind" is the over arching message from the report, and th group look forward to working very closely with Wicklow County Council and all stakeholders to ensure the different recomendations in the report are achieved to ensure Blessington is accessible for all. 
If you would like to contatc the Blessington Access group you can send an email to: 
blessingtonaccessgroup@gmail.com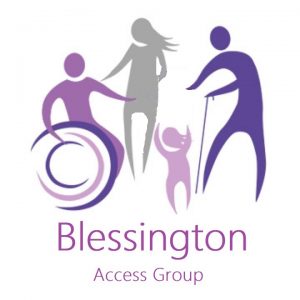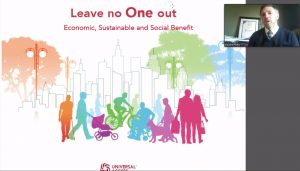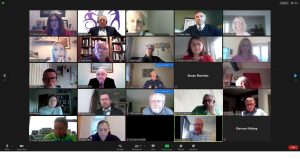 ---
Blessington Library Initiative
March 2021
🩰 Live Concerts For Free 🎼
Wicklow County Council Library Service are providing you with access to Medici, the worlds premier resource for classical music programming. Watch live events plus thousands of concerts , operas, ballets and more.
All you have to do is follow this link and enter your library card number.
Some advantages of exploring classical music, opera and ballet online rather than in a concert venue include:
– it doesn't matter whether you know when to applaud or not!
– you can have your phone and drink at your seat
– no intimidating aficionados sitting next to you
– you won't be told to sit still if you can't help but join those Little Swans dancing by the lake.
– no overpriced programmes being forced on you
– you can leave and try something else in an instant if it's just not your cup of tea!
– it's FREE!
– nobody will shush you if you break into song along with Bizet's Habanera
Why not give it a go?
#WicklowLibraries #Medici #ClassicalMusic
---
In this Section, we offer a series of Diversions to get us through the 'Lockdowns'.
---
May 2021

The National Concert Hall invites people living with dementia, and other conditions affecting their daily life, their carers and families, to enjoy a concert of favourite songs and music using Zoom on the remaining Wednesdays in May.  Advance booking is recommended.
Join our vocalists and guest musicians for a special Tea Dance Tunes concert of popular ballads, seasonal songs and light opera, in the comfort of your home.  

This Tea Dance Tunes will be held live via Zoom, with opportunities for the musicians and our guests to interact. Please download Zoom to your tablet, laptop or computer in advance, via www.zoom.us (Sign up, it's free).
---
December 2020
In this Section, we offer a series of Diversions to get us through the 'Lockdowns'.
Please send any material you may have for inclusion in this occasional piece to info@blessington.ie     
It is hoped to publish new items on a weekly basis.
---
Blessington and Covid-19 
Click here for Some Uplifting Diversions from Local Talent during Level-5 Restrictions
---
 For the up-to-date Public Health Guidelines go to www.gov.ie
---
October 2020
Blessington, along with the rest of the country, is been moved to LEVEL 5 restrictions from midnight 21 October.  These include :
Hand-washing   Face Coverings   Social Distancing   Reduce Contacts   Stay at Home (where possible)   Exercise within 5Km radius
People who may be vulnerable and those aged over 70 years should make sure to reduce contacts at all times.
There will be no gatherings other than small numbers (25) at funerals and weddings.
Some businesses which opened again in the Summer are now closed again due to Level 5 restrictions.
Full details of LEVEL 5 can be found here.
---
July 2020
An informal working group has been established under the auspices of Blessington Town Team, of which Blessington & District Forum is a founding member, to promote the reopening of Blessington and District as the Covid 19 restrictions are eased. The main focus of the group is to support businesses and voluntary groups and to encourage a buy/support local campaign.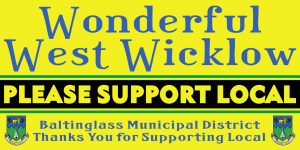 The Department of Business, Enterpise and Innovation has information on a wide range of supports available to help businesses impacted by the COVID-19 crisis, and details can be found here. (but check for continued availability).
Enterprise Ireland is working with all government stakeholders to ensure that businesses are prepared and informed on the most up-to-date advice and supports available. You can find the latest information here.
Local Enterprise Offices (LEO) are also offering information on other supports that can help your business respond, all the details are available here at this link.
Blessington & District Forum plans to compile a list of local businesses and service providers that are operating during COVID-19 pandemic or plan to re-open inline with Government guidelines.  In this regard, we are seeking submission of business details (name, contact, website, Facebook etc) for FREE inclusion on this list which will appear here on this website. Terms and Conditions apply.
Blessington & District Forum is not responsible for the content of any listed website and no endorsement of any business, or any products or services contained on them is implied.

Please complete the Re-Opening Form to submit your details.
Click here for a list of local businesses who have provided their details and currently are operating post-Stage 3 or plan to reopen as soon as the Government re-opening phasing allows.
The members of the working group are
:
Blessington Town Team –
John Horan
Blessington and District Forum  –
Carmel Cashin
Business Sector –
Killian McGreal
Baltinglass MD Cathaoirleach –
Patsy Glennon
Baltinglass MD Councillor –
Gerry O'Neill
Baltinglass MD District Manager:
Breege Kilkenny
Baltinglass MD District Administrator:
Garvan Hickey
---
The Blessington Greenway
June 2020
The Blessington Greenway (Phase 1) is now OPENto the public after being closed due to the Covid-19 pandemic. Users are expected to apply the Covid-19 protocols regarding social distancing etc when using the Greenway. Please keep Blessington Greenway TIDY.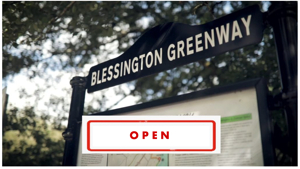 ---
Blessington Community Covid19 Response Group
March 2020
In response to the current situation and with ongoing public health concerns surrounding Coronovirus-COVID-19, a Blessington Covid 19 Community Response group was established, bringing together different agencies to respond to the current crises in a coordinated way under the auspices of the Blessington Town Team. Posters for the group have been placed in the local community and published online to provide contact details for some members of the group. A facebook page (click here) has been created to share succinct and accurate information regarding what is happening around the town and nationally. A contact email has also been created blessingtontownteam@gmail.com for any questions. These are resources designed to enable information to be disseminated on a coordinated basis to the wider community. These are difficult times for everyone and we must do our best to get reliable and accurate information out to people.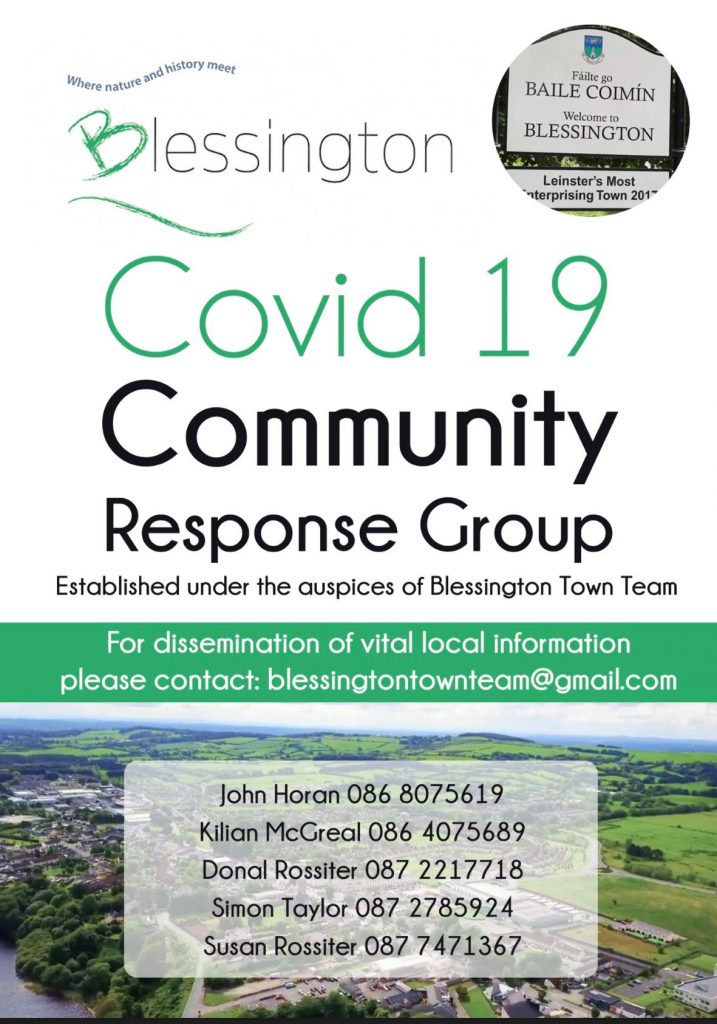 ---
Annual General Meeting 2019
At it's Annual General Meeting held on 14th October 2019, the following persons were elected into these positions to administer the affairs of the Forum for the following three years :
   1.  Chair :             Carmel Cashin
   2.  Vice-Chair:      Michael Doyle
   3.  Secretary :      Jason Mulhall
   4.  Treasurer :      Liam Fay
---